Hello dear Herodonians! Welcome to another version update of our browser MMORPG, which we are making by ourselves, is free to play and which Alpha version of it you can try without any download on both mobile and PC. Here is our changelog with a little more explanation of what we are currently working on. And there's a lot to mention!
What is Herodonia MMORPG?
But first, for all of you who are new to our online indie MMORPG game – let's talk a little about what is our game about. Herodonia is an indie game in Alpha, early release stage and it's kinda new as we obtained it in 2023 in the form it is at the moment. You can play it on your browser – whether it is IOS or Android. You don't have to download anything, however, as the game is an indie multiplayer hosted online – you will need a stable internet connection to play it smoothly.
Herodonia is broadly inspired by Slavic culture, our tradition, local dishes, holidays and medieval believes. We also wanted to show a great connection between human and nature as well as elements of this world. So if you are looking for a chillout, cozy game to play solo or with your friends – try it out (you don't have to make any account either).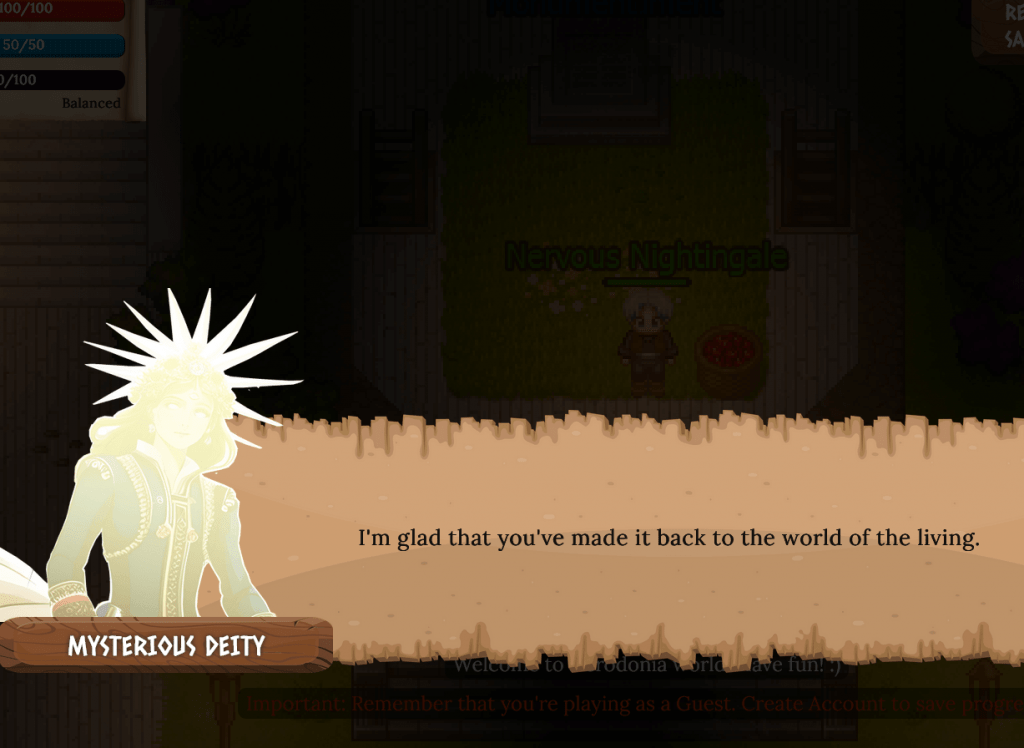 Introducing Elemental System in our game.
Different monsters will now have a special elements assigned to its nature. There are a total of six various elements including: fire, holy, earth or wind. There is a small chance that one of the looted item from the monster's drop will be an Elemental Karma. If you find any, you can keep it in Milena's storage or use in NPC's quest as they might be useful there as well.
You as a player could also use various Elementals in fight or to enchance your armor in the future. Dedicated tests to this system are carried out at the moment. If you have any ideas how you imagine such system of elemental boosts you can DM us at our Discord or via social media. Your observations and ideas are great and we'd love to talk with you.
Other game changes worth mentioning
We've got signals that some of you wanted to create account right away without playing with the no-login version. We are flattered to hear that and created a simple and very quick create account screen. Along with that we updated our policies and added the fields needed for proper data protection. We hope that our 2023 MMORPG will suit you best and you'll spent some great time with Herodonia.
Detailed changelog:
0.3.1
elemental system – preview

monsters now have different elementals assigned, can be weaker or opposite – stronger to damage from one of the types
monsters are attacking using their elemental, some monsters have elementals set
test: player will attack with random elemental for next few days

server monitoring system deployed
0.3.2
fixed Gypsy Lady look when facing west or east
enhancements to server monitoring system
0.3.3
social links on login screen of the game
0.3.4
it is possible to create account from login screen (you don't need to play before to create account anymore)
addition of proper terms & conditions and privacy policy links during registration
addition of newsletter consent during registration
promo code field to be used during registration to gain additional benefits for your early gaming experience