Where is Herodonia download link?
No download is required. Herodonia is ready to be played directly in your Browser. Simply open https://game.herodonia.com and enjoy your journey!
Can I play on my smartphone?
Herodonia is ready to be played on smartphones, using your browser.
Is Herodonia a free game?
Yes! We want you to enjoy world of Herodonia for free.
What I can do in Herodonia?
You're free to choose activities by yourself:
– talk with various characters, get familiar with them and fulfill their requests
– follow the main plot and see yourself who is good and who is bad
– fight difficult creatures to obtain powerful items
– collect many types of items using tools
– learn recipes and cook magic dishes that'll help you during your journey
– craft your weaponry to be better prepared for unknown
How to Play
Don't be killed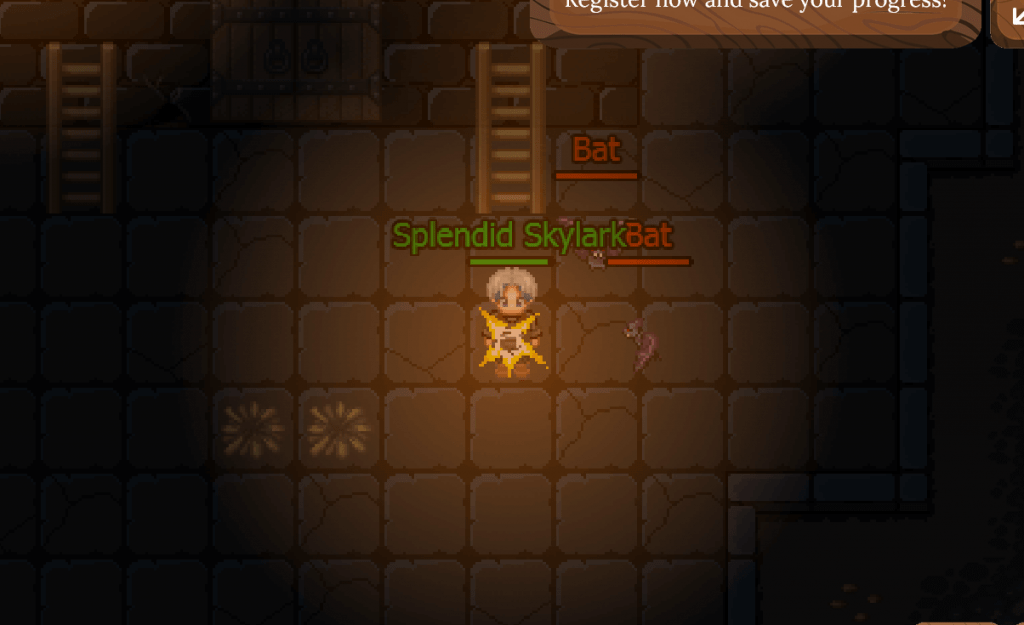 Don't be killed at all and kill all offending creatures, ensure that you health (green bar) never goes to zero. If you're using magic or skills – ensure that your mana (blue bar) is not empty, otherwise – you'll not be able to use it.
Collect items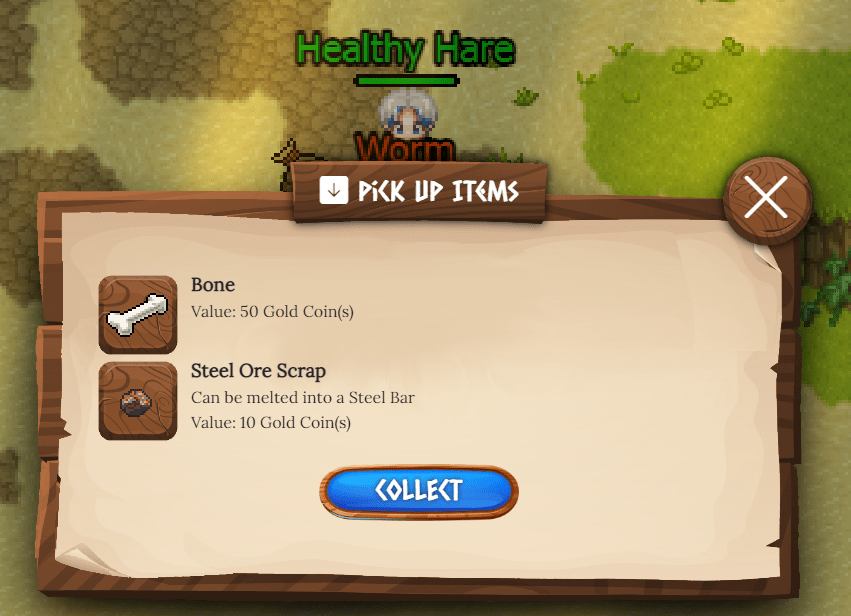 Collect items and skills. If you'll be lucky enough – you will find legendary items in bags dropped by them. If not – you'll have to be happy with gained experience. And – do not forget to empty your bag before going for a journey.
Controls
Move yourself
Use joystick on the left for moving and touch for invoking all types of available actions when you're on mobile. On desktop – use WSAD keys for moving your Hero and mouse for invoking actions.
Attack or Stop Attacking
Clicking (touching) on a desired creature will result in attacking it (or stop attacking). Ensure that you're not attacking other Players – you'll be treated as a murderer then!
Pick up dropped items
Clicking (touching) on the creature lost bag will result in opening loot dialog. You'll be able to select which items you want to take into your inventory. Ensure that you have enough space for them.
Read Signs and Boards
Click (touch) one the street signs or boards located around the Herodonia world to gain additional knowledge. Signs will beware you of dangers waiting ahead or show you how to get into the desired place. Boards will let you know more knowledge.
Conversation with NPC
Click (touch) Non-Playable Characters to invoke Conversation Window. All of them have something to say, but only part of them is really worth attention. If you'll talk properly, you'll push your adventure to the limits by fulfilling various tasks.
Trade with NPC
After starting conversation you will be able to click "Shop" button or one of the dialogue responses to invoke Shop Window. You will finally spent some money on upgrading your equipment or sell unwanted items. Please note that not every NPC is able to trade.
Use Items from Inventory
There are shortcuts for using items, located on the bottom right of the screen. After first login into the Herodonia world, you will have several tiny health and mana potions, ready to be used. After obtaining new items – you will be able to create shortcuts for them using Hero Management Window.