We couldn't wait for Autumn to prepare another interesting and fun event in our MMORPG indie game. We love mushroom picking ourselves so the choice was really easy for us.
We've made some cute pixel mushrooms like Saffron or Girolle and placed them all around the map.
Find them all, prepare some magic dishes and immerse yourself into magic forests, fields and villages in our MMORPG open world. I hope you will find a great pleasure as this will be a great way to take a break from monster slaying and so on :D.
A new event is here! Mushroom picking event.
As you log in into the game go to the Bullting Board (it's in the Middle Market) and click on the Mushroom Event notice. You will be given more details about the event and a new NPC log with those info. Then go to Casimir and he will give you the first quest connects to the event.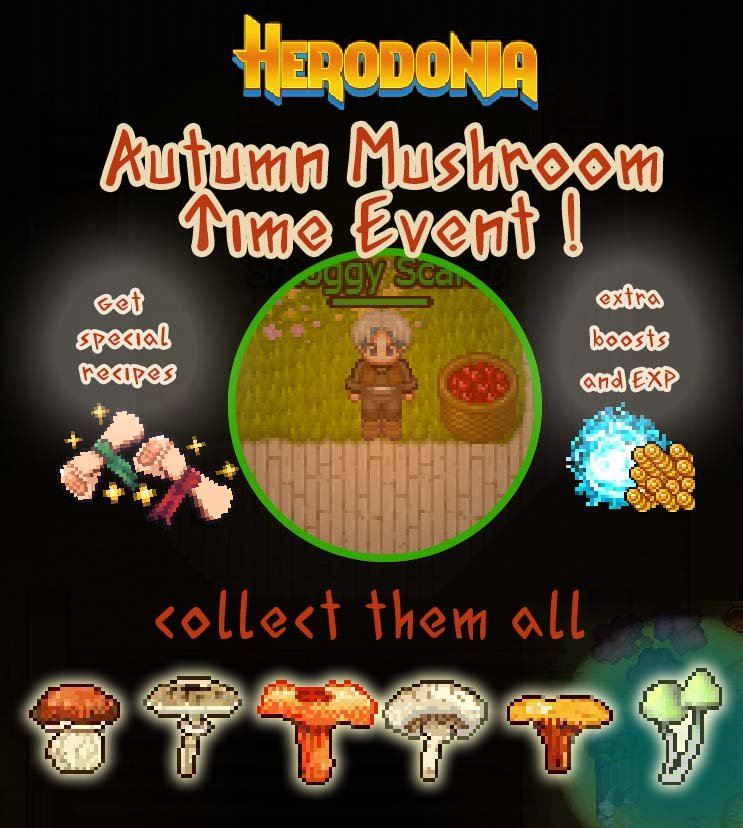 How many Mushroom Picking quests are there?
As for now there is one quest from Casimir connects to the Mushroom Picking event. Other dishes and magical elixirs that can be made from mushrooms will be added later or in the next year. We are planning to add many time event along the year first and then make them more demanding. So if you're planning on collecting mushrooms – feel free to store them at Milena's storage for the next time!
Is there a special Achievement?
Yes! When you collect all the six species of mushrooms you will get a special mushroom picking achievement that you can obtain only during the event.
Where can I find Herodonia's Mushrooms?
Every mushroom likes a certain environment so pay attention to what is close to the ones you picked and what biome it is. Some may like the purple trees or grass or the sand or even the undergrounds and woods.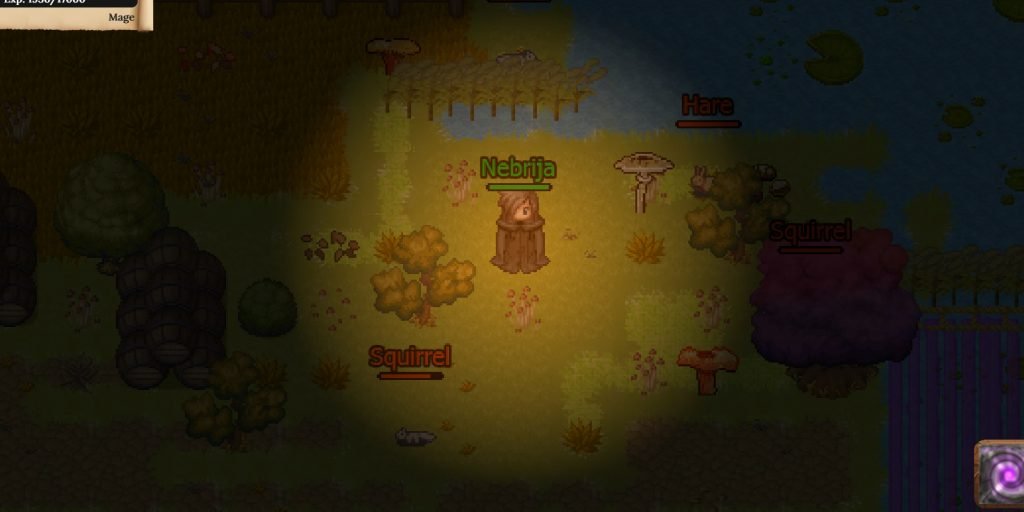 We hope you will have a lot of fund finding them all and collecting your mushrooms for this or another hunting season!
How to support us in our indie game journey?
We would love to hear you feedback in any of our social media platform. Join our Discord community: https://discord.gg/485Hr4DC
and Subscribe us on Youtube for more tips and letsplays.